We are so excited for our upcoming Summer Ohana Groups.  This is our second time kicking off the 10 week small group series.  This time the leaders of our 37 small groups each decided to choose a subject matter that they were inspired about and believed would serve to strengthen the church.  We have groups meeting all over Seattle in homes, parks, coffee shops and offices.  Some groups are just for men or women while others are oriented around the needs of children.  Our campus ministry, Urban Pros (Singles) ministry and our families ministries will be integrating over the next few months to build new relationships as well as to strengthen old ones.
You can download the current preview catalog and registration will be open online starting Thursday morning, May 21. Books associated with each group can be purchased individually or as a group.  It is an expectation that each member purchase a copy of the book for their Ohana Group. Click the link below to register on signup genius.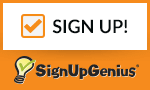 Feel free to download or print the PDF of our preview catalog so that you can pray and consider which Ohana Group is best for you.
Schedule Reminder:
Westside Regional Mid-weeks: May 20, May 27 and June 3rd, 7:30 at Queen Anne Church Building
10 Week Summer Ohana Session: June 14 – August 22